»Kabul-born, Berlin-based photographer and director Mehran 

Djojan

 is a dynamic creative force making waves in the world of photography and filmmaking. With a passion for storytelling through visuals, Mehran's work transports viewers into the realm of his vivid imagination.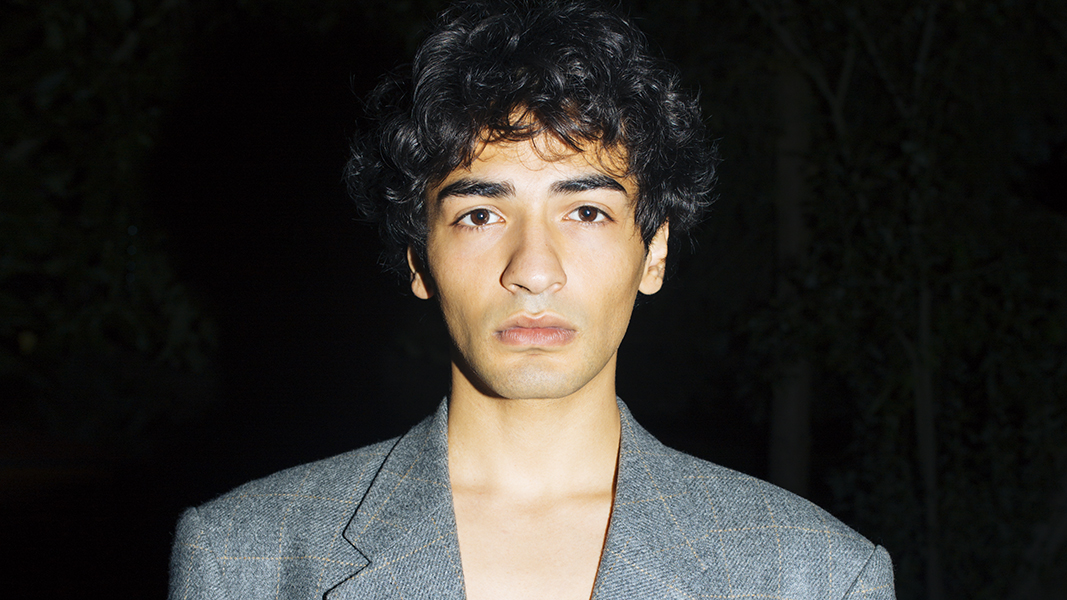 His unique approach to photography and filmmaking sets him apart as an artist who effortlessly merges the ethereal with the tangible.
Renowned for directing innovative documentary movies that have received international acclaim, Mehran brings his visionary storytelling skills to every project. Through his lens, he captures the essence of his subjects within the natural world, creating scenes that are both compelling and emotionally resonant. What distinguishes Mehran's work is his commitment to authenticity; his images are not overtly manipulated or contrived, but instead, they draw emotion from the genuine expressions and interactions of his subjects within their environment.
In Djojan's world, a single piercing gaze or an elusive daydream are all it takes to create fantastic photos and cinematic moments. His work transcends the ordinary and invites viewers to join him on a journey into the extraordinary.
As the Afghani artist continues to explore new horizons in photography and filmmaking, his ability to captivate audiences with his dreamlike visions remains at the forefront of his artistic pursuits. With each project, he pushes the boundaries of creativity and narrative, solidifying his place as a visionary in the field.
Djojan's work weaves together fashion, identity, and politics, unveiling the beauty and wonder of our own imagination.«
Jenny G. Zhang – My Modern Met
Filmography
"SEEN" 
(Writer, Director| in production)
"Life in 9:16" – Deutsche Welle Film
(Writer, Director, DoP | May 2023)
"OFFLINE" – ARD Series 
(Writer, Director, DoP | October 2022)
Talks
Imagination
5 Rue Saint-Merri Paris, 2022 May 27
Global Perspective Symposium hosted by UWE Bristol
Mehran Djojan in conversation with Max 19 March 2021
Photo Forum Fest
Speaker at Portrait Live Conference Barcelona, 16 August 2020
Uncoated Photo Talk
GlogauAir Berlin, 2019 October 08
Workshops
Photo Forum Fest
Portrait Live Conference Barcelona, 17 August 2020
TV
Streetphilosophy | ARTE
Mehran Djojan in conversation with Ronja von Rönne about optimism and being creative
Ronja von Rönne visiting Julia Dalia and Mehran Djojan during their shoot to learn about the difference between seduction and manipulation.
Publications
Cosmopolitan US
(print magazine December 2022)
Shameless
(photo book March 2022)
Vogue Portugal
(print magazine March 2022)
Liberty's Magazine
(print magazine Jan. 2022)
Virtuogenix
(print magazine Jan. 2021)
Lula Magazine – Issue 29
(print magazine winter 2020)
Some Magazine
(print magazine spring 2020)
Lewis Magazine
(print magazine Sep. 2019)
Virtuogenix
(print magazine Feb. 2019)
Illuminated
(photo book Feb. 2018)
人像摄影 Portrait Photography
(print magazine Sept. 2017)
Unvael Journal
(print magazine Nov. 2017)
Myartisreal Magazine
Intimate Portraits, a look at Mehran Djojan
Kwerfeldein
Kwerfeldein
Männerbilder von Mehran Djojan
Hip Hop Hooray
The photography of Mehran Djojan
Langweiledich.net
Ausgefallene Portraits aus Berlin
Cheese Konbini
C41 Magazine
Mehran Djojan creates a fascinating dreamlike world
Collater.al
La frschezza e il talento nelle foto di Mehran Djojan 
Interview
Container Love
Mehran Djojan: The Right To Live Shamelessly
Tagesschau
rbb
Interview | Regisseur Mehran Djojan "Offline"
radio ein
Deutschland Kultur
Zwischen Modelbusiness und dem Krieg in der Ukraine
My Modern Met
20-Year-Old Photographer Mehran Djojan's Dreamy Conceptual Portraits
The Phoblographer
Mehran Djojan: Self-Revelatory Conceptual Portraiture
C-Heads Magazine
Fairytale portraits of humans – The work of Mehran Djojan
Positive Magazine
B – Authentique
Exhibitions
Imagination
5 Rue Saint-Merri Paris, 2022 May 27-29
Uncoated
GlogauAir Berlin, 2019 October 08
Young Berlin
Soho House Berlin, 2019 March 21
Ethereal
International Photo Expo Paris, 2018 May 11-12-13
Awards
Adobe Photoshop
Selected Clients
ARD, Chloé, Dior Beauty, Calvin Klein, Adobe Photoshop, Peek&Cloppenburg, Cinq 7, Four Music, Lavazza, Federal Anti-Discrimination Agency